← Previous Evolution TV Composition
Next Ella Sectional Right w/Bed & Storage →
← →
You may also press keyboard arrows
or click at page corners for navigation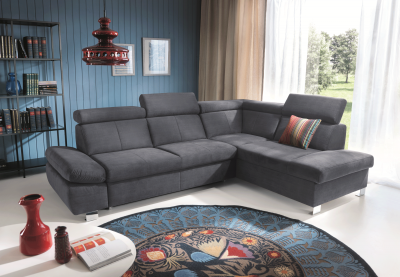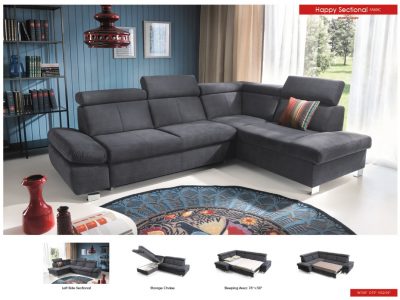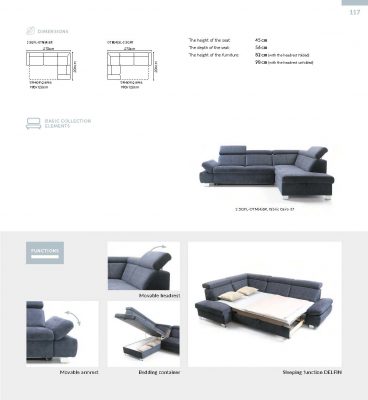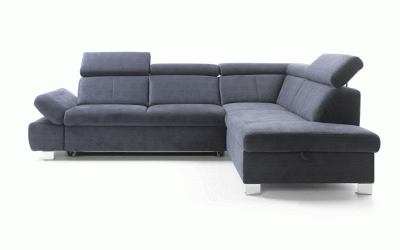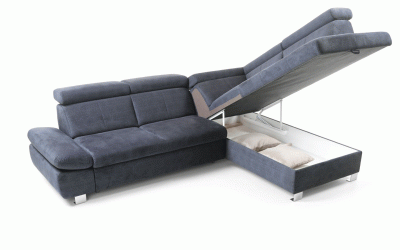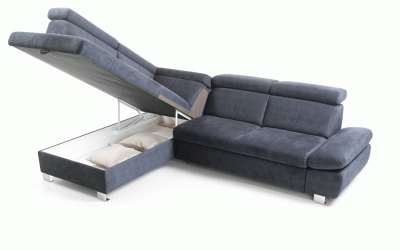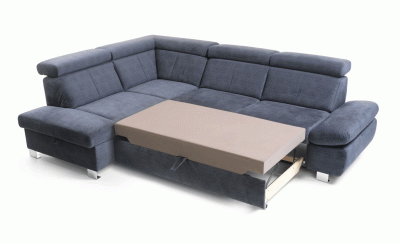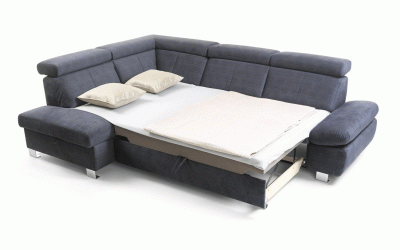 Sectional right
Sectional right
Happy Sectional w/Bed & Storage
10% OFF!
Item Description
**Get three products from the sale section and enjoy additional 10% off **
Modern Happy Sectional w/Bed and Storage.
Fabric: Microfiber, Fancy 97 Navy-Dark Grey
Moving Headrests
Pillow not included
Sleeping function DELFIN
Sleeping Area: 76 x 50in
The Happy corner sofa is a piece of furniture you'll loved for its beautiful and clean design as well as functionalities that will let you rest in comfort. Thanks to adjustable headrests you can freely adjust the backrest height, whereas armrests can be used as a headrest when reading a book or magazine in supine position. Interesting chrome-plated leg design accentuates this corner sofa's modern design. You can rest comfortably no matter what you're doing – sitting, laying down or even sleeping, as it can be easily folded out for sleeping.
Variety of colors and configurations available for special order.
Optional Fabric Pillows : Magu Jet 198
Swatches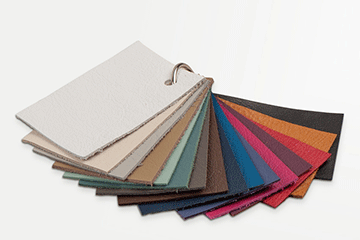 Gala Swatches
Inventory is updated on 12/08/2023
The inventory quantities are subject to change, please call office for more updated information
Total price:
(MSRP)
$3,438