← Previous FOXY Mattress
Next Ronda DALI Bed →
← →
You may also press keyboard arrows
or click at page corners for navigation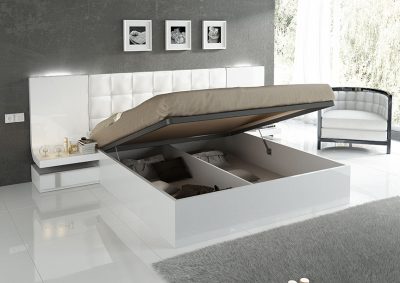 King size storage with divider
Queen size storage without divider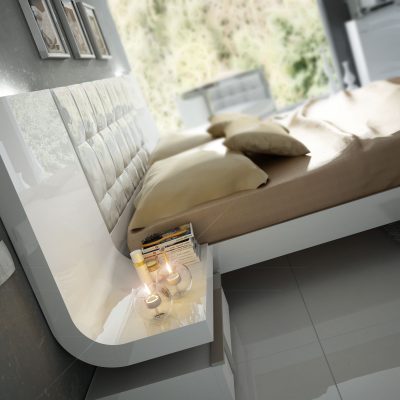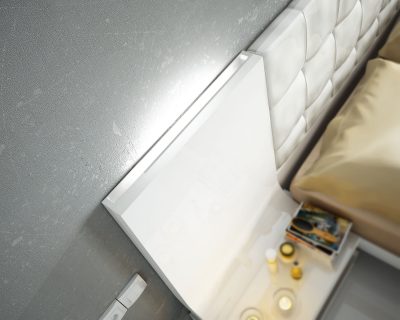 Granada Bed
Item Description
Modern high-end bedroom composition in white high gloss finish will add your house beautiful and clean look. Bed available in King and Queen Size with Storage or without.
*2 Lights and 1 switch on the headboard
Finishes: WHITE HIGH GLOSS / ARENA HIGH GLOSS / FABRIC ELFOS BLANCO
Made in Spain
Recommended mattress height is no more than 12 "
**THE CHAIR YOU SEE ON PICTURE IS ONLY FOR DECORATIVE PURPOSES**
Materials: Wood veneer, MDF
Finishes: High Gloss Lacquer
Swatches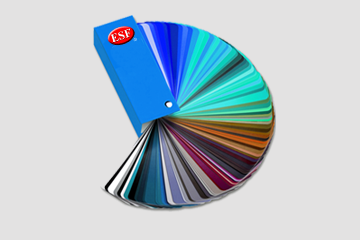 Garcia Sabate Swatch
Inventory is updated on 12/08/2023
The inventory quantities are subject to change, please call office for more updated information
Total price:
(MSRP)
$2,730
| Description | Qty Ordered | Arrival Date to NY port |
| --- | --- | --- |
| @YMLU8614101Wooden Frame QS Camel Bent /AL000RET.152O/ with legs AL000ret.109p (153x203x3) | 30.00 | 12/27/23 |
| @YMLU8614101Wooden Frame KS Camel Bent /AL000RET.193O/ t.109p/ (193x203x3) with legs AL000ret.109p | 30.00 | 12/27/23 |